3 Features You Need to Consider for Your Commercial Security System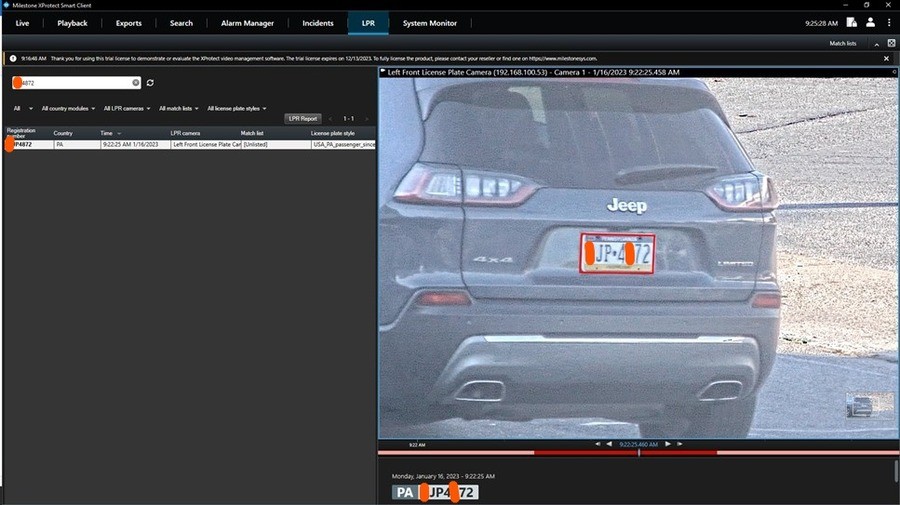 CCTV License Plate Cameras, Facial Recognition & Video Monitoring Are Must-Have Solutions
Protecting your business in the Lehigh Valley, PA, area is a top concern if you're an owner or manager. Instead of managing every aspect of running your business on your own, enlisting the help of a professional security team can add peace of mind and deter potential threats to your daily operations. Advanced solutions such as CCTV license plate cameras and more can do just that!
Keep reading to learn how Eastern Time can bring innovative security and surveillance measures to your commercial property.
SEE ALSO: Enhance Your Business with WiNet's Wireless Internet and Remote Services
CCTV License Plate Recognition
Modern commercial surveillance cameras should add convenience to your daily business operations, whether you manage a gated community, a retail space, a hospital, or anything in between. CCTV license plate recognition functionality from major brands like Milestone gives you the power of a computer database at your fingertips.
Instead of manually tracking license plates and the vehicle makes and models, security staff and owners are able to search video footage for specific plate numbers from a pre-defined list or previously recorded footage. This information can also be used with an access control system to allow faster and more accurate entry to parking garages while serving as a theft prevention method.
Facial Recognition and Other Video Analytics
In addition to recognizing license plate numbers, your security cameras can support facial recognition, object detection, people counting, and loitering, among a host of other useful analytics.
Advanced artificial intelligence and pattern tracking of business visitors—from customers to employees to trespassers—are identified and time-stamped in a digital log in coordination with the surveillance footage itself. Receive immediate alerts if a particular person returns to your business property after an incident, or take note of when employees enter and exit the building if there's been a trend of arriving late to work.
Your security system transforms from a passive recording method to an active participant you rely on to run your business when you have the right features!
Video Monitoring
Because you can't manage your PA business security alone, ETI's video monitoring services ensure your property is protected 24/7/365. Our reliable monitoring team can remotely respond to off-conditions, such as a camera being offline, hard drive failure, and other security concerns even if you are across the globe on a vacation. By monitoring the IP addresses of your cameras and servers, we can immediately identify, diagnose, and fix the problem, saving your team from any detrimental down time.
We're Here for You
If you're ready to bring innovative security camera features like CCTV license plate recognition, facial detection, and live video monitoring to your Lehigh Valley property, connect with our team here or chat with a representative below to get started. We look forward to hearing from you.
Stay Informed
When you subscribe to the blog, we will send you an e-mail when there are new updates on the site so you wouldn't miss them.